So. You're building a deck. You've picked out the composite you want to use, you've priced out your railings, and you are nearly ready to begin building the deck of your dreams. 
One small problem: what material are you planning to use for your framing? 
When it comes time to frame your deck, making the decision on what material to choose is hard. Let us help you make the right choice.
Here are 8 reasons why you should choose steel framing in your next deck project. 
1. Straight Uniform Pieces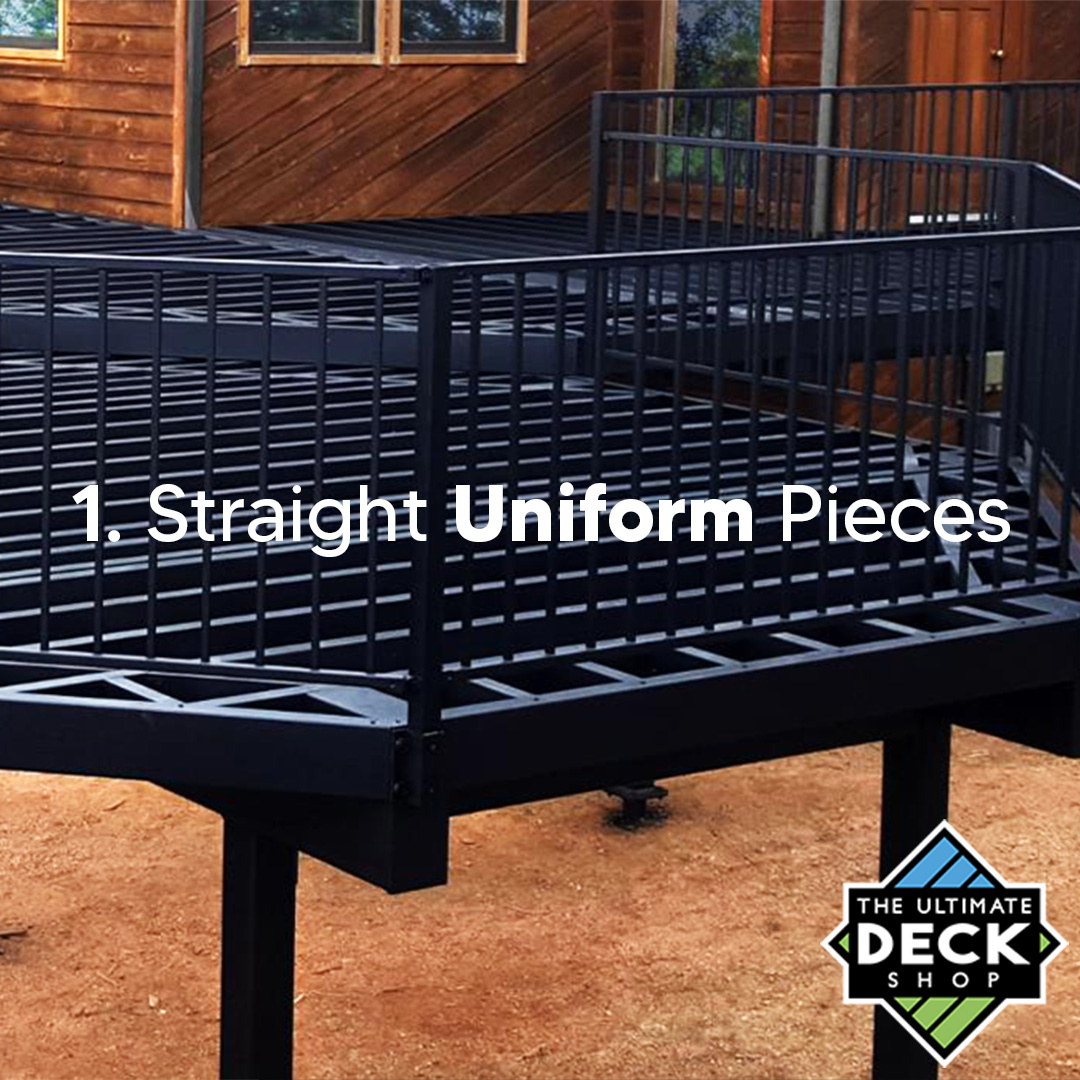 Are you sick and tired of twisted, knotted lumber from your local big box hardware store? We are too, and that's why we recommend steel framing! All steel framing is straight, uniform, and free of twists, kinks, and imperfections right from the point of fabrication. Not all materials are made equal. Light-gauge steel provides a perfectly flat surface without crowning, warping, or cracking over the life of your deck. Steel builds flat and stays flat for decades to come. 
2. Build Beyond Limitations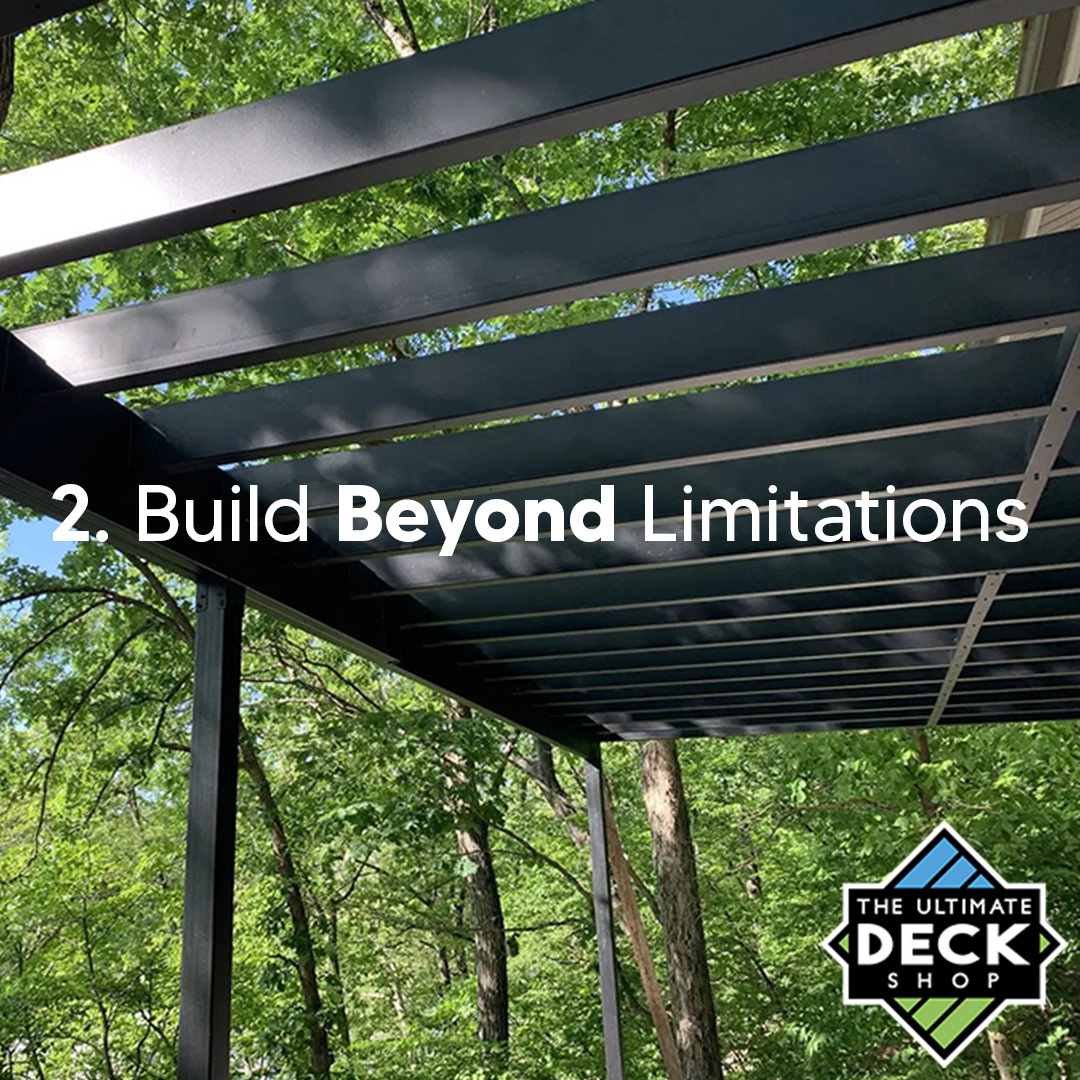 Let's face it: woodworking is fun, but lumber certainly isn't the most forgiving building material in the world. Wood bends and breaks. Wood splinters and cracks. Steel does not. Steel framing can be shaped to your liking and is compatible with all composite deck boards, allowing more room for creativity within your projects that simply would not be possible with traditional lumber framing. Want steep curves? More space between joists? A rounded deck? If you can dream it, you can do it with steel. 
3. Avoid Sky-High Lumber Prices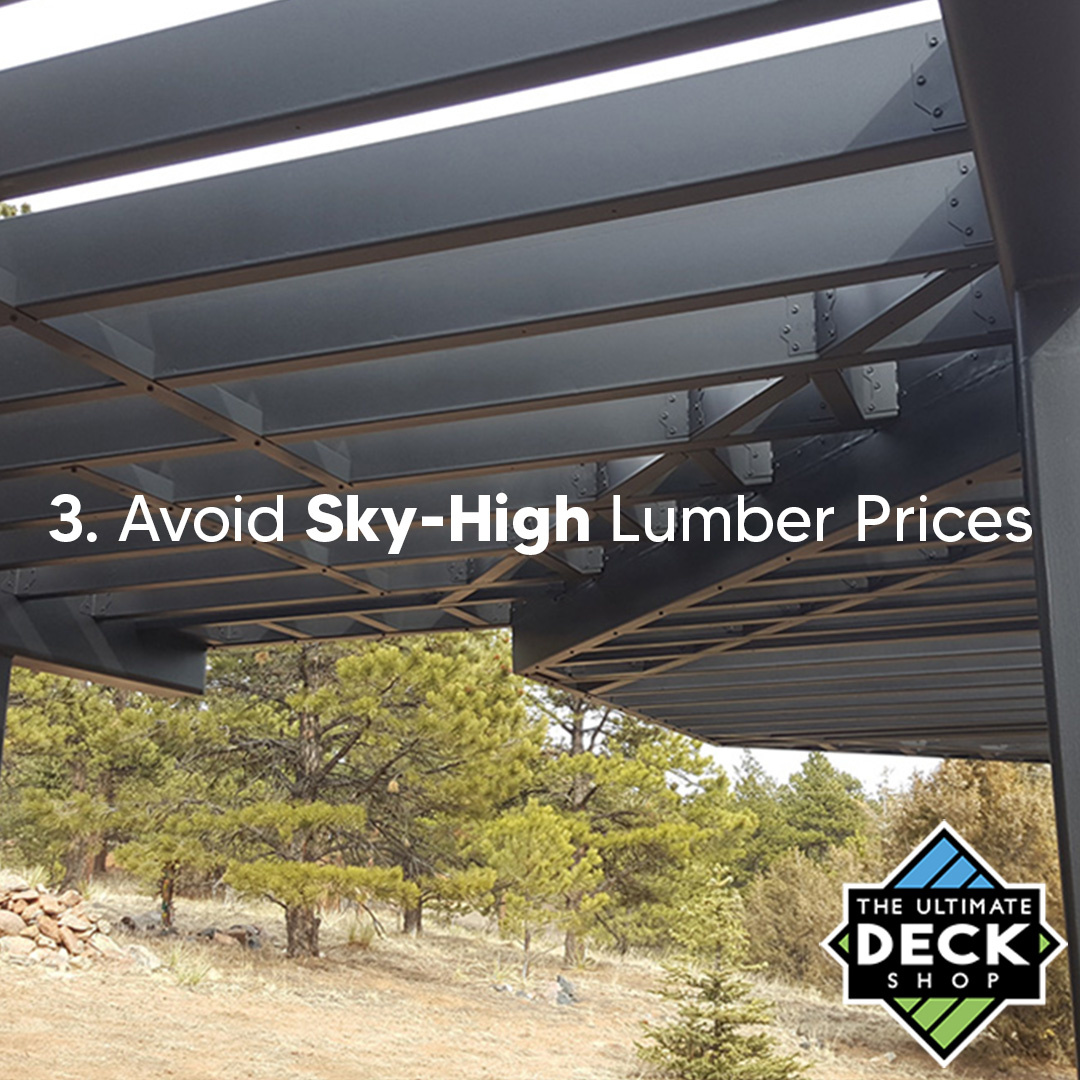 These days, lumber costs an arm and a leg - and that's if you're lucky. You know what doesn't cost an arm and a leg? Steel framing - especially long term. with the high cost of pressure-treated wood right now, steel deck framing and pressure-treated lumber have never been closer in price. If we are only factoring in up-front costs then pressure-treated wood is the more economical up-front choice, but as much as overhead cost is an important factor, there are other factors to consider over the life of the product. This includes maintenance, repair, and replacement costs; costs which are practically non-existent when choosing steel framing.  
4. Long-Life Warranty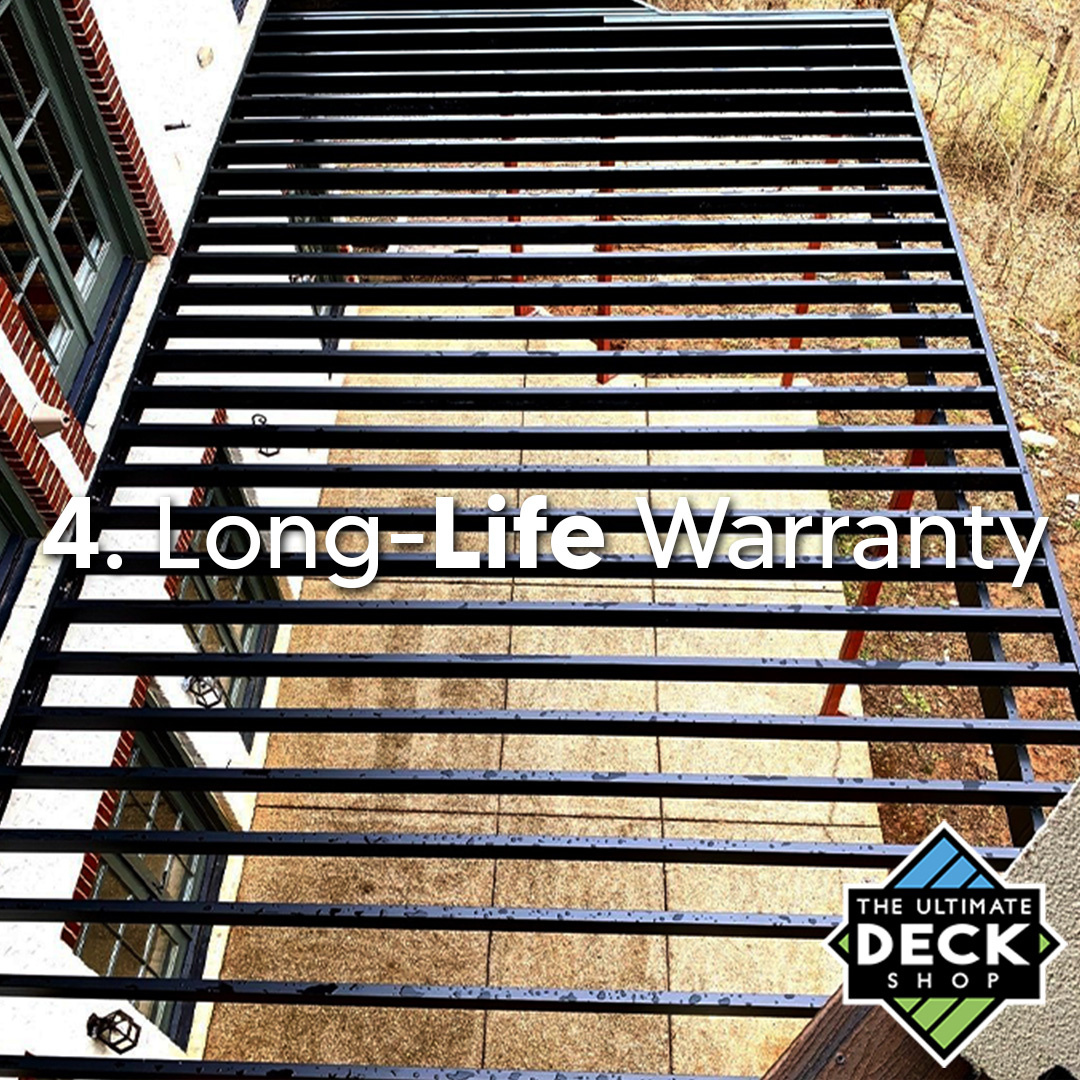 We have cold and harsh winters and wet and soggy springs. This makes for a perfect recipe for pressure treated lumber to warp, swell, and rot. Steel framing offers the assurance that your install will last as long as you need it to as it is impervious to rotting, installs flat, and stays flat.  Fortress steel deck framing features a twenty-five year limited manufacturer warranty. As a homeowner, this gives you peace of mind that you won't be financially liable for any defects or issues with your steel framing. Steel is impervious to rot, insect damage, and warping. No more need to replace joists. 
5. A Smart Investment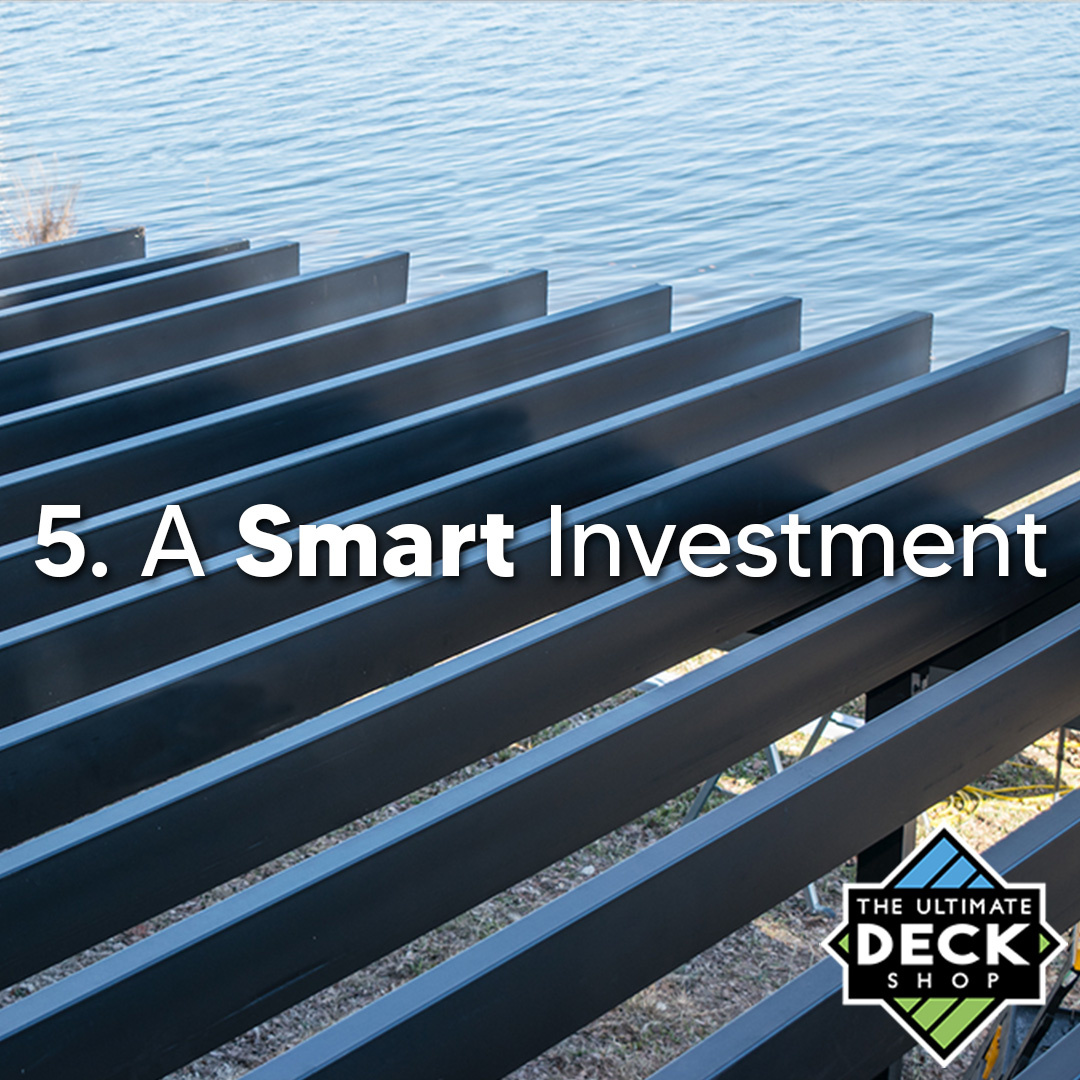 Steel framing does not warp, is impervious to rot and insect damage, and can be installed with up to sixteen-foot spans - that means more unobstructed views. It also means fewer materials to purchase and less time and expenses related to your deck install which ultimately means more money staying in your pocket. Call us crazy, but we believe that your framing should last at least as long as the decking it supports. Looking for low-maintenance, durability, and ease of installation? Steel framing might be for you. 
6. Aesthetically Beautiful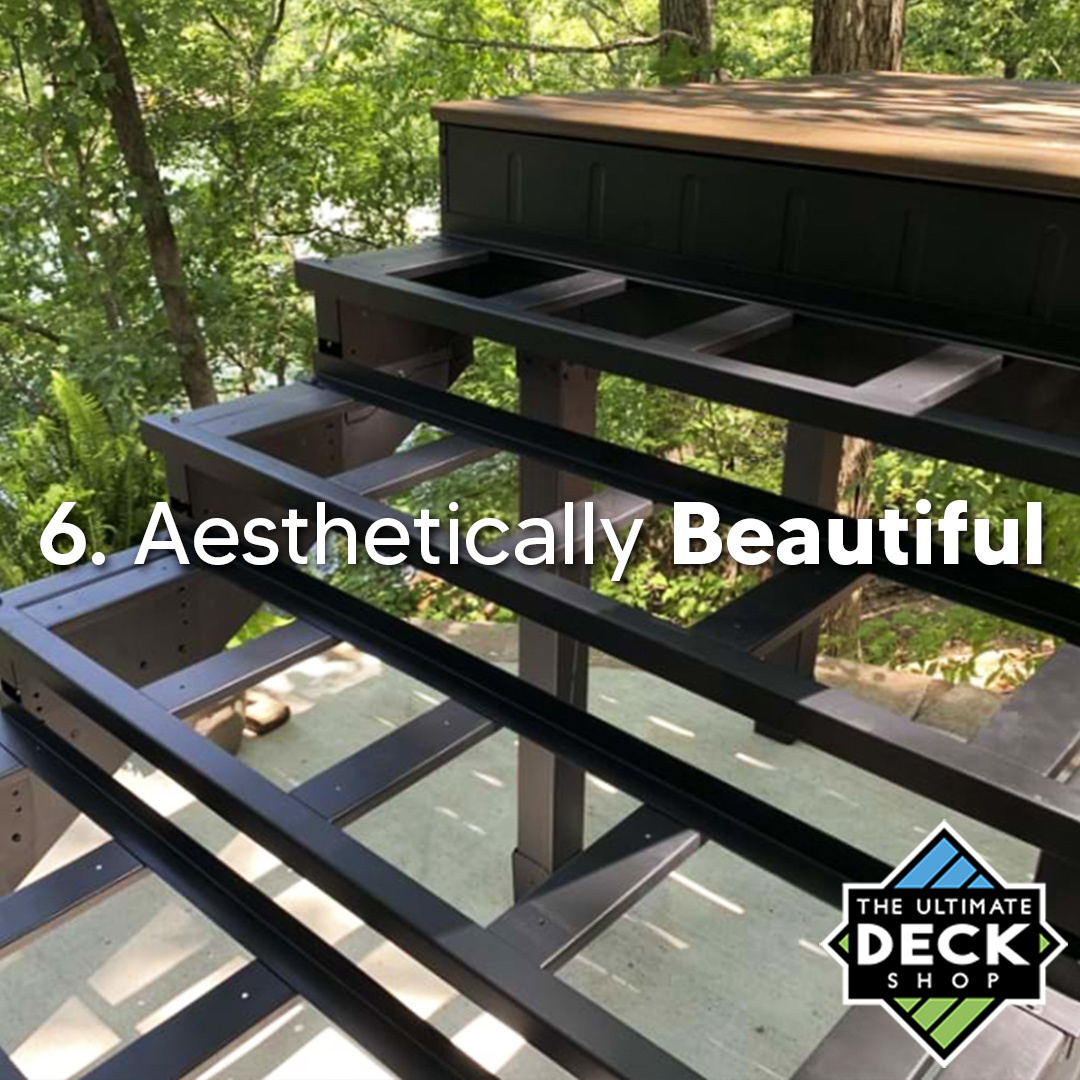 Let's be real, this is a matter of preference but exposed framing can sometimes look unfinished. Whether you are doing a raised deck installation or an installation without fascia or skirting, then steel framing is probably going to be a no-brainer. Steel decking frames have a clean, streamlined, and modern look, and unlike pressure-treated lumber, you don't have to worry about rotting or that distinctive green tinge that eventually ruins the visual appeal of wood. Fortress Steel framing comes in an attractive, powder coated black colourway which is guaranteed to stay that way for the lifetime of the product. 
7. Fire and Insect-Resistant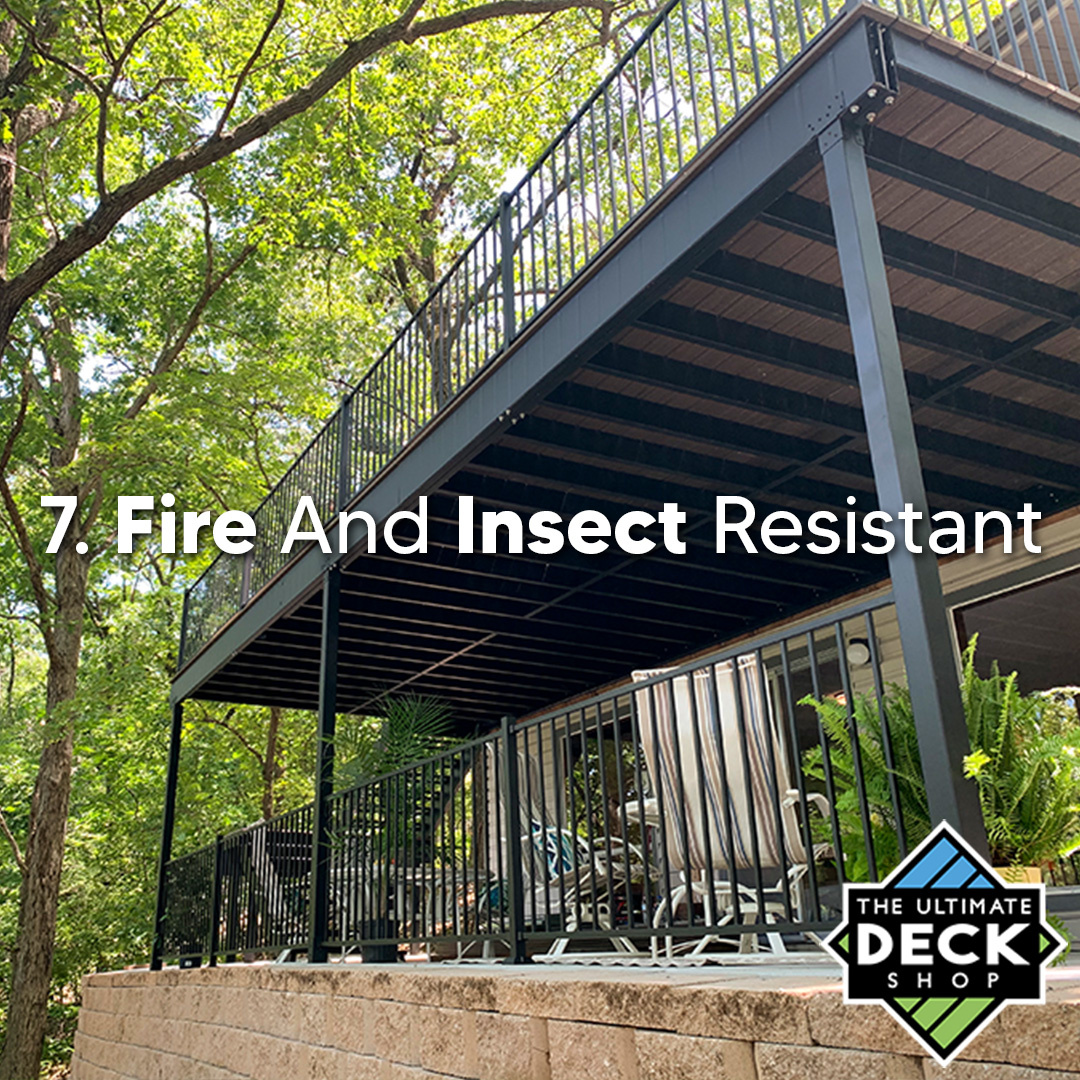 Pressurized lumber deck boards are often soaked with insecticide and fungicide. Are you sick and tired of having to handle lumber framing coated with caustic chemicals? Well, you'll be happy to hear that steel is impervious to rot, fungus, microorganisms, warping, and pesky insects. No maintenance required. Furthermore, steel is a non-combustible material and resistant to fire, giving you peace of mind that your installation and backyard will stay safe.  
8. Steel is Sustainable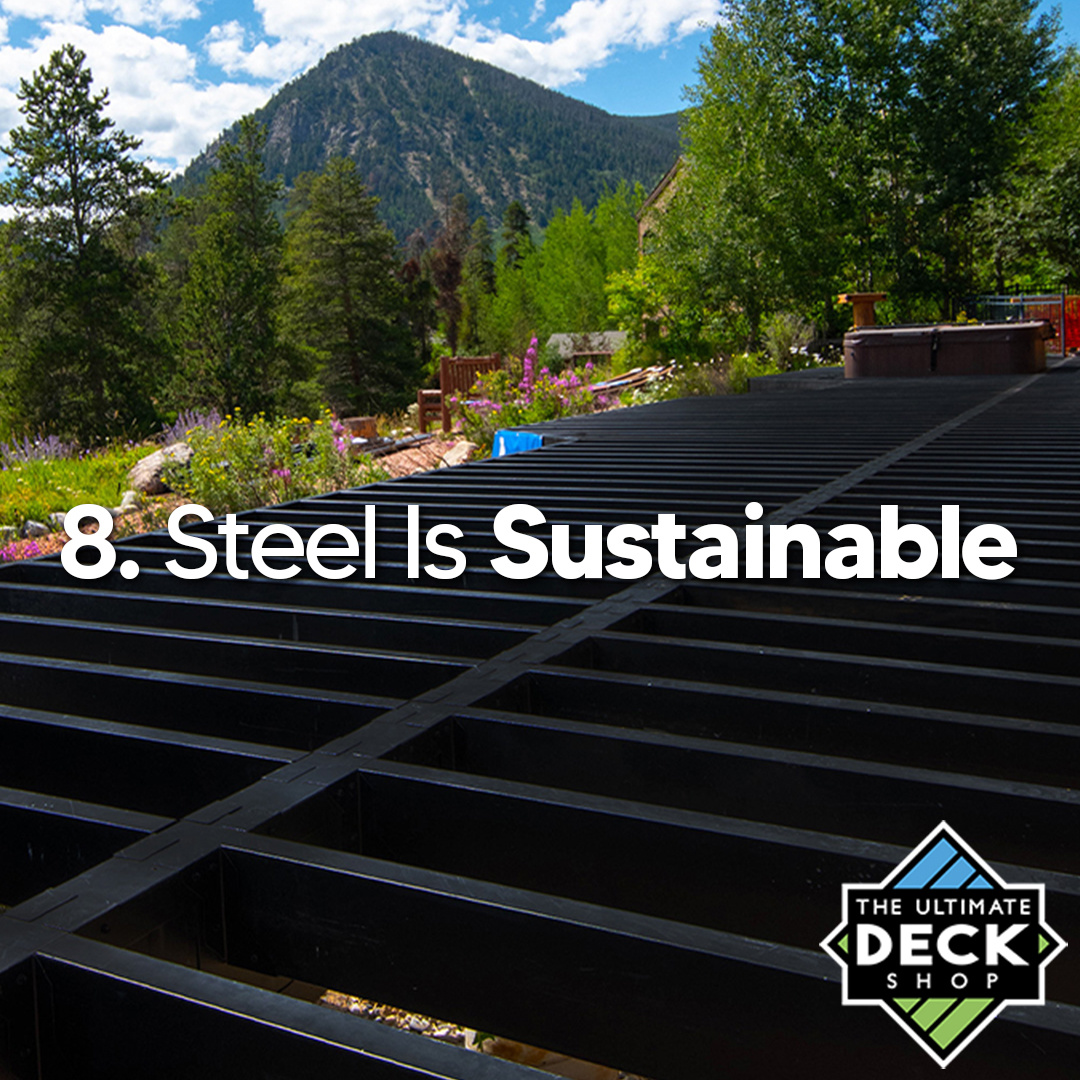 The statistics don't lie. 90% of all steel is recycled, while 70% of wood is single use. Recycling steel requires less energy than it originally took to make it. Recycling steel does not degrade its quality, so it can be recycled over and over. Not only that, but steel framing will last for decades meaning less repairs, less joist replacements, and less lumber waste in general. While wood is renewable to an extent, steel is completely sustainable as well as low-maintenance and cost effective which is why you should choose steel framing in your next deck installation!